The Punta Falcone Resort Apartments have all sea view.
At Punta Falcone Resort, vacation surprises you in each and every sense.
An Exclusive Resort for your Holiday in Santa Teresa Gallura.
The most beautiful beaches in Sardinia are close to the Punta Falcone Resort.
Booking from our site
is convenient!
For you we have reserved best price guarantee, best cancellation policy, packages and exclusive special offers.
An exclusive retreat
among the pearls of Sardinian hospitality overlooking

the sea of Sardinia.
Punta Falcone stands, as the poets would say, where the sea of the Strait of Bonifacio is lost in the blue sky. It's really nice to get there, along the road from Santa Teresa Gallura that loses itself among ilex groves, junipers and Mediterranean scrub, to reach a natural terrace that overlooks one of the most beautiful seas in the world.
Corsica practically in front with Bonifacio, Lavezzi, and Cavallo and the islands of Spargi and Budelli to the EAST. Underfoot a spur of granite rock in one of the most exclusive and spectacular areas of Sardinia. What was already marked as a place of passage of trails and mule tracks, Punta Falcone, is now the location where the residence of the same name is located.
Being at Punta Falcone Resort means being close to everything that matters: the most prestigious golf courses, the beaches and clubs of Gallura and the Costa Smeralda, the ports and marinas where magic lands every summer.
punta falcone resort sardinia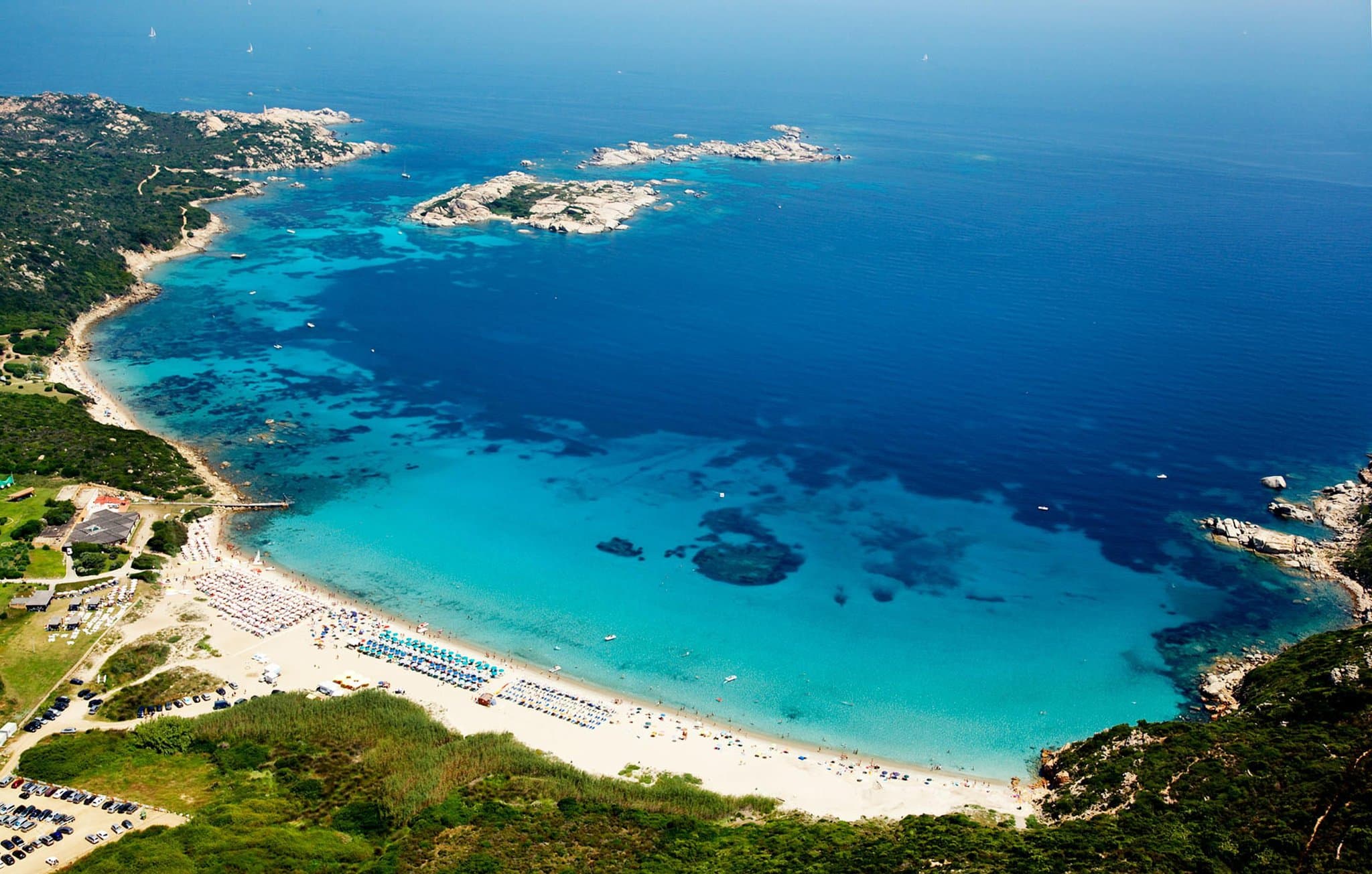 The most beautiful beaches in Sardinia are close to the Punta Falcone Resort.
There are truly beaches for all tastes and moods in this corner of the world where nature cleverly plays with a few elements : limestone rocks, crystal clear water and sand.
👋

OLÁ

ciao

hello

salut

hola

hallo
We are always at your disposal.